We were delighted to be invited by CMU Portugal to participate in the Program's conference meeting on November 9-10th at the Hub Criativo do Beato, Lisboa. The conference was followed by a meeting of the Program Board and External Review Committee. The CMU Portugal Summit 2022 brings together experts from Portuguese universities, Carnegie Mellon University, and companies to present ICT research progress in areas as diverse as Health, Forests, Security, Artificial Intelligence, Language Technologies, and Machine learning, among others.
During these two days, our team joined the CMU Portugal community of students, alumni, faculty, and entrepreneurs from both sides of the Atlantic where there were constant and profound discussions and live demonstrations of ongoing research developments.
During both days our teams attended the conference and spoke about the iFetch project on the second day of the event. This event was a remarkable opportunity for us to showcase our ambitions as a company in the field of conversational commerce.
Brief Overview
On November 9th and 10th, the iFetch team attended the CMU Portugal Summit to deliver the latest updates on the iFetch project's progress. On November 10, João Magalhães (NOVA) gave the project presentation, summarising major findings achieved by research fellows at CMU, IST, and NOVA universities, as well as at FARFETCH.
Our presentation opened with a preview of our recent public participation, where we were honoured and happy to publicise the project's idea and ambitions.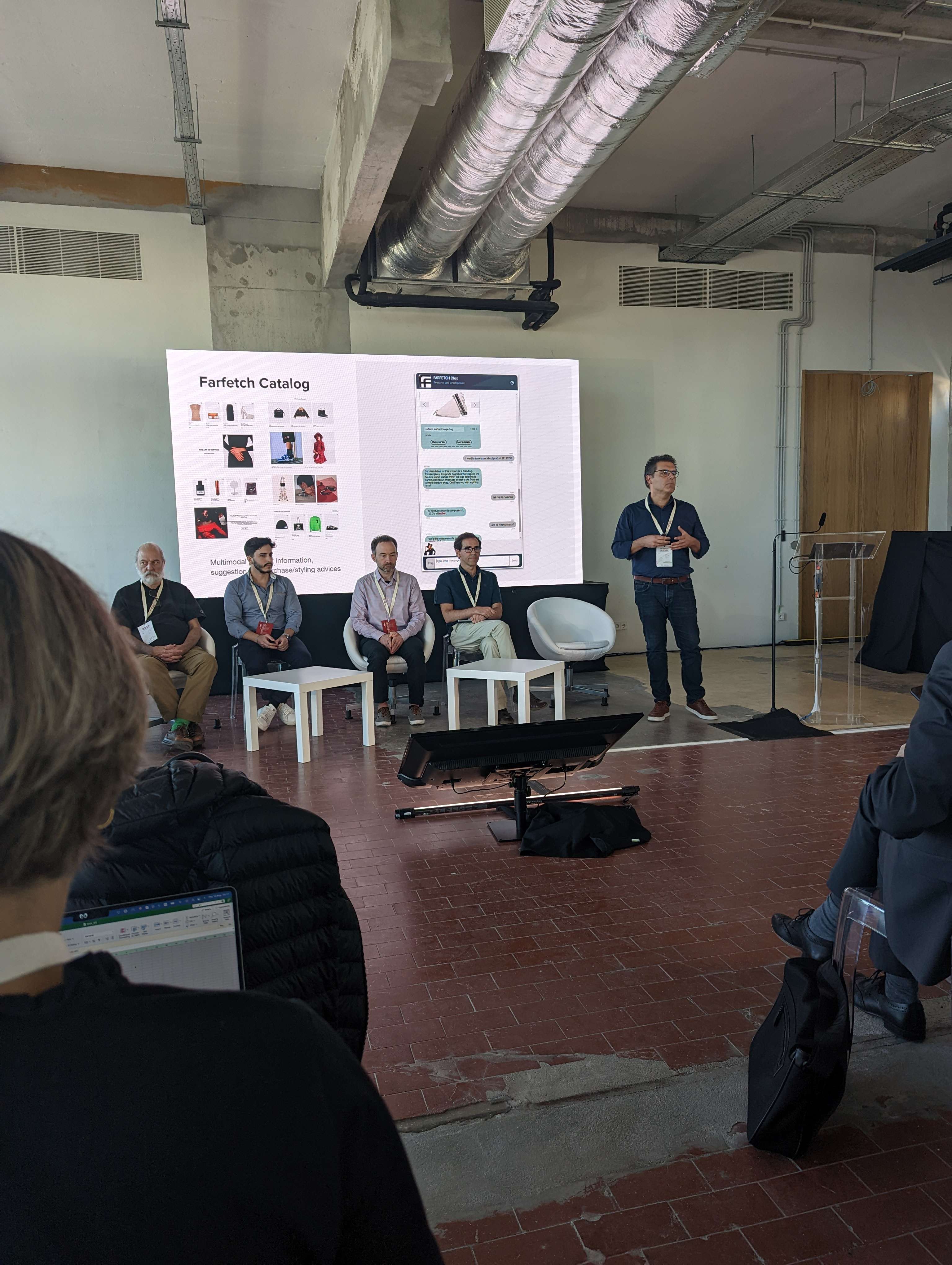 The core of AI and ML solutions is data. We contributed by giving our own dataset iteratively, which was used to train ML models responsible for interpreting the user's intent in order to further define the features necessary in conversational product search.
Any industry-led solution is always centred on the client. We were pleased to share our preliminary findings from a recent user research, which revealed that the majority of real consumers were pleased with the iFetch's efficiency and tone of voice.
Moderators Fernando Pereira (VP and Engineering Fellow, Google) and Lia Patricio (FEUP/INESC), as well as some attendees, discussed the various approaches of adding functionality to a multimodal chatbot utilising UI vs. NLP. They also commended the iFetch dataset's intricacy and capacity to feed our ML models.
This was a wonderful opportunity for us to share and receive feedback on our conversational commerce research. It was also a chance to learn about research initiatives in disciplines as diverse as health, forests, security, artificial intelligence, language technology, and machine learning. We are appreciative of CMU Portugal, CMU, IST, and NOVA for their exceptional contributions to the iFetch project.
Find out more about this event at CMU PT Summit 2022.